Our offers

2 services according to your budget and your creative knowledge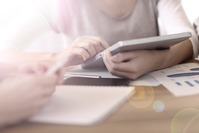 Support
Advice, support and composition of your head table based on your ideas or your objetcs (or those of your suppliers).
All inclusive

Rental of head table decoration all included.
Make your choice: Gatsby, Countryside, Romance
Nous pouvons rendre vos rêves possibles, n'hésitez pas à les partager.
Possibilité de décoration complète de votre mariage (avec installation).
Nous sommes prêts à répondre aux rêves les plus fous ... !